If you are looking for good character design tips, the following "not everyone knows" tips will help you to create lively characters. Let's take a look at the lines below and see what might interest you.
1. Always pay attention to the ratio
The charm and balance make humans beautiful and perfect creatures. Pay attention to the proportions of the human body when you design a standard character (such as those in simulation game design), make sure to maintain a balance between the shoulders, chest, waist, and hips – the curves of the character. If you're having trouble finding the right pose for your character, look around you, look at everyone's daily actions as an example.

2. Draw outlines
Draw, draw and draw. That is our advice to people who are trying to create perfect characters. Never start drawing with a computer in a hurry, but start with a pencil and a piece of paper. You will have more space for imagination and creativity a piece of blank paper.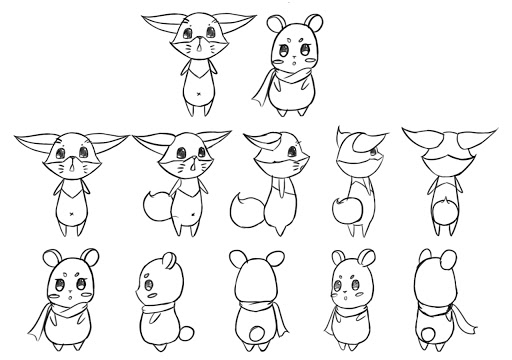 3. Choose details of value
A beautiful character design is like a logo: it needs to be compact and easily identifiable. Choose and work on a detailed trait which will shape your character, make it stand out and not confusing with other characters. Just one feature, we need to choose details with values. It could be the specific shape or part of the human body, it could be the ruffled hair or unique clothes, accessories … or anything you can think of.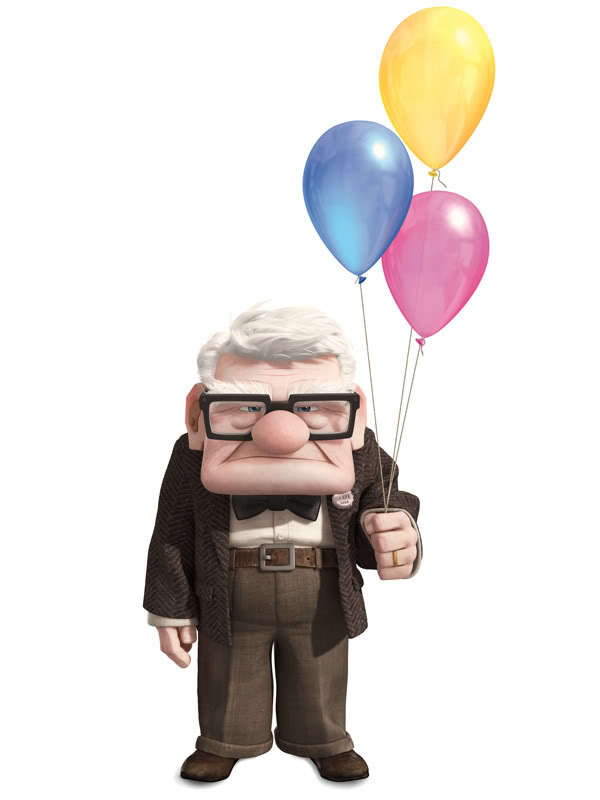 The character design in the animated movie "Up" was very successful with the character of a "square shape", highlighting the rigid personality of a man.
4. An "ugly" character can be "beautiful"
Indeed, not all unly looking characters are odious. Character designs with a slightly not-good-looking appearance can make a strong impression on viewers and can highlight the personalities better. It should not be assumed that ugly characters are not worth the attention, designing in this catagory is actually more difficult and requires more research than common and good looking characters.

5. Invest in character's costumes and accessories
Costumes and accessories are indispensable elements for any character, especially for designing human characters.Design the costumes and accessories in detail should be based on many criteria such as: suitable with the context, era, demonstrating the script writer's ideas, expressing the character's personality, harmonious coloring … Fashion can be the highlight of your character.

6. Color
Don't use too many colors for one character designs, 3 main colors for large portion of the character and 2 more colors for smaller details should be sufficent. Remember that colors also represent the character's mood and personality.
Taurus Global Studio hopes that with the tips above will help you to be more confident when creating and designing characters.
---