The 2020 Spring Internship program was officially concluded on February 28, 2020.
After more than 1 month of internship at Taurus Global Studio – N&V Bridge Group, we believe that the interns had rewarding and interesting experiences. At the same time, with the full support of the staff and the team leaders, the interns had aquired many new knowledges and skills. Let's hear from the trainees about what they felt.
How would you comment on the HR support at Taurus Global Studio?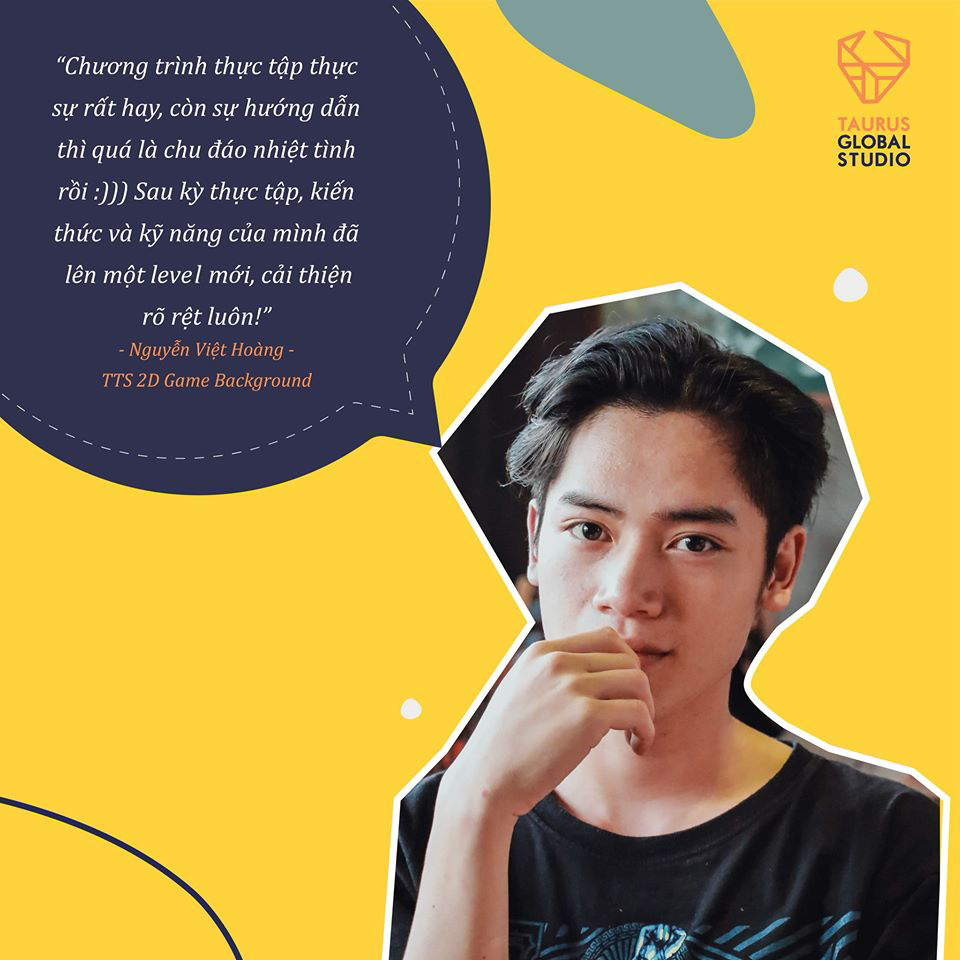 Mr. Nguyen Viet Hoang, Trainee of 2D Game Background said: First of all, I think the internship program is really good, and the guidance of the staff is really thoughtful and enthusiastic. Thanks to the support from the leaders, after this internship, my skill set is in a much higher level.
What changes did the 2020 Spring Internship program bring to you?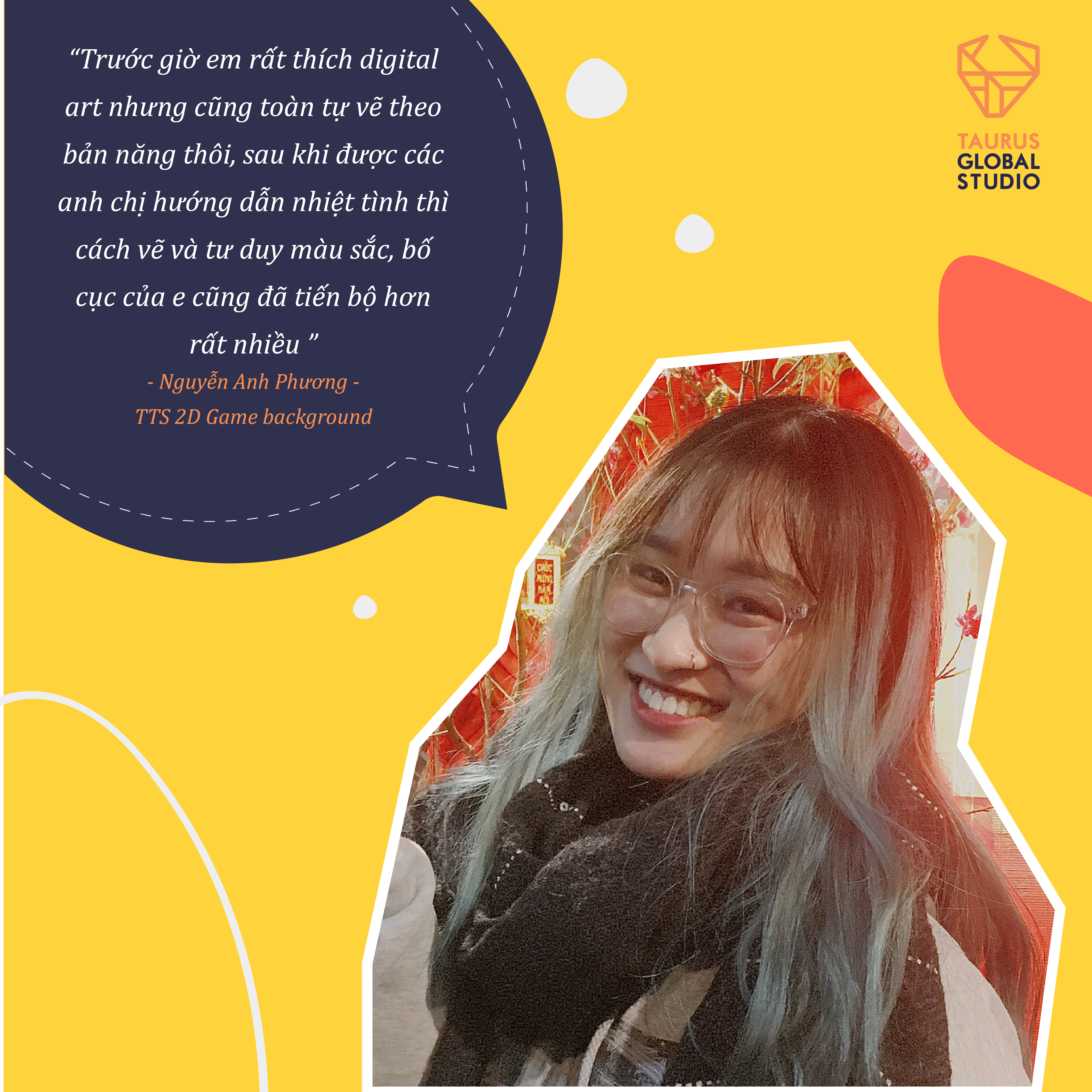 Mr. Nguyen Anh Phuong – Trainee of 2D Game background said: Before participating in the training programs at Taurus Global Studio, I already liked digital art a lot, and I was only drawing based on my own instinct. Through the program, I was guided by senior artists hand by hand, thanks to which my drawing methods, color management and layout have improved significantly.
What aspirations did you have during the 2020 Spring Internship program?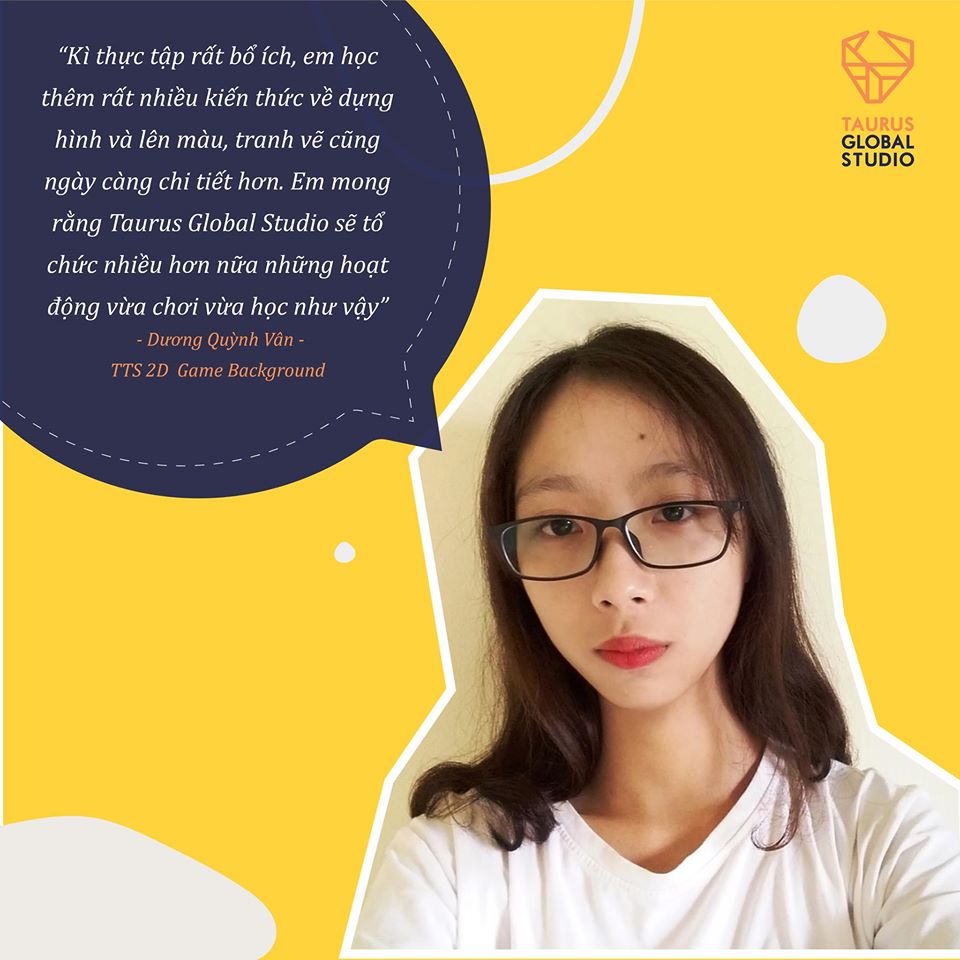 Miss. Duong Quynh Van – Trainee of 2D Game Background said: "The internship was very rewarding, I learned a lot about rendering and coloring, and my drawing was also getting more detailed. We hope that Taurus Global Studio will organize more learning and practicing activities."
What have you learned from the 2020 Spring Internship program?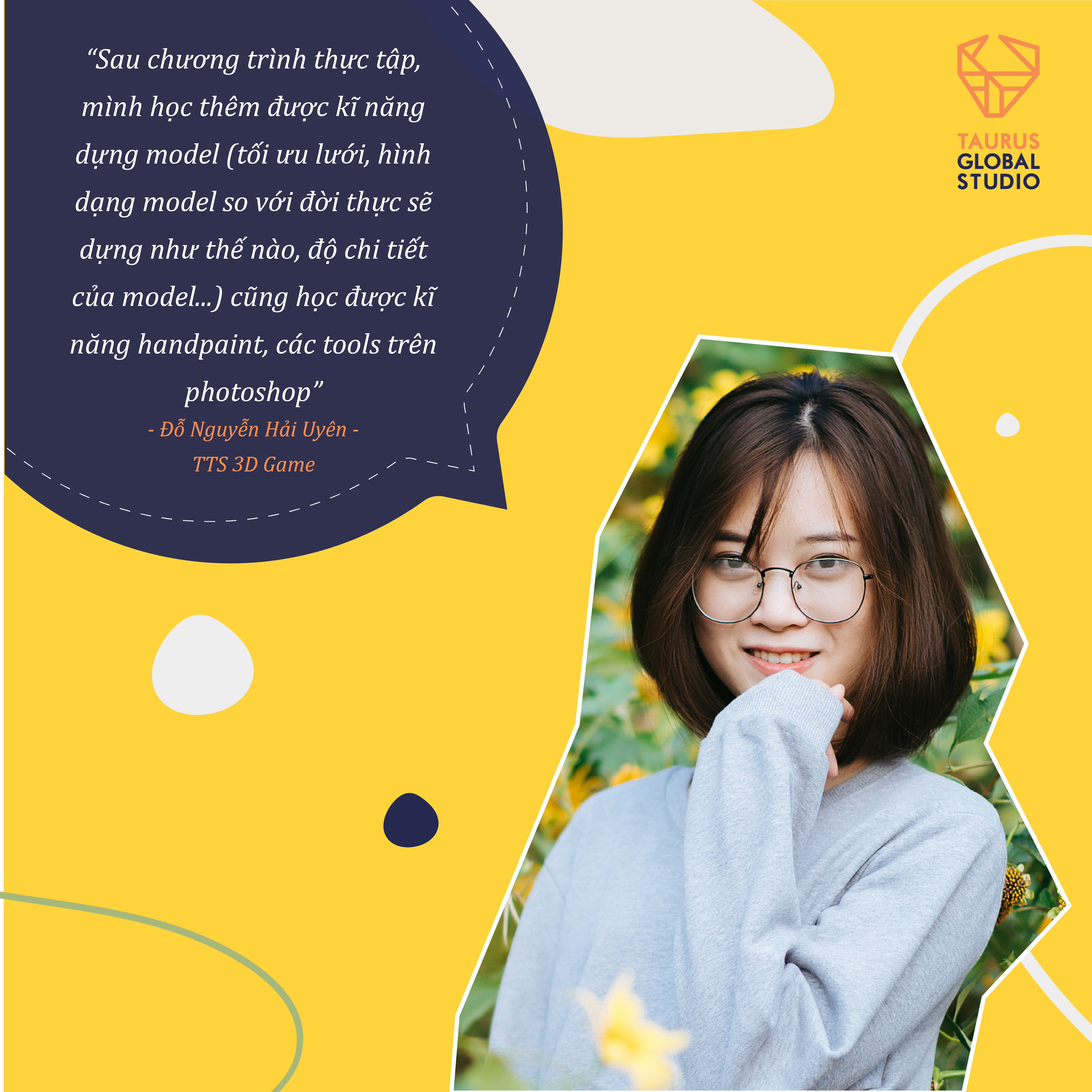 Do Nguyen Hai Uyen – 3D Game Trainee said: During the internship program, I learned more modeling skills (how to optimize the grid, comparism between model shape and real life, the detail of the model …), I also learned handpaint skills, more tools in photoshop.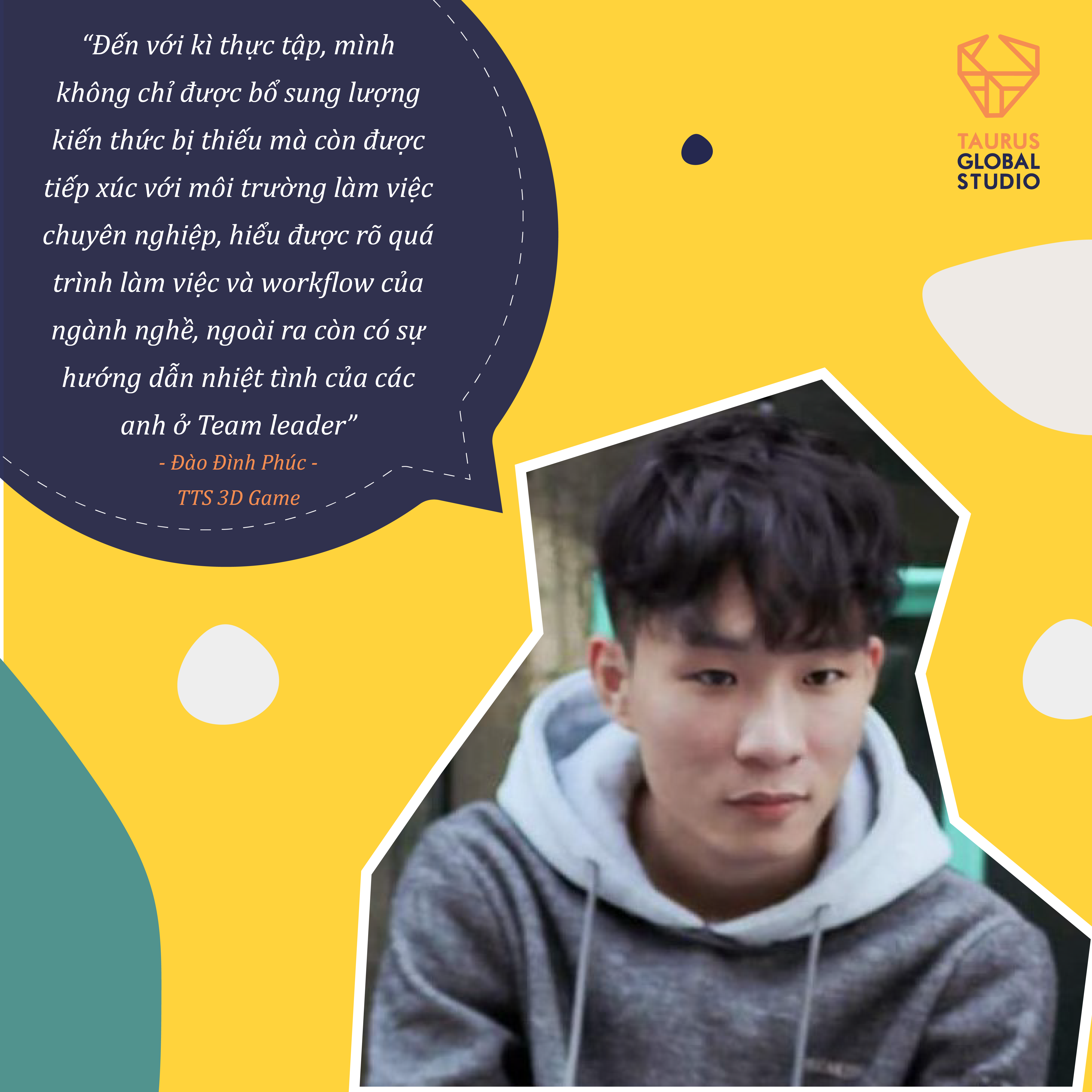 Coming to the internship, I not only replenished the missing knowledge but also exposed to a professional working environment, understood the working process of 3D Game production, and our team leader – Dao Dinh Phuc gave us lots of instructions.
The Spring 2020 Internship Program was held from January 13, 2020 to February 28, 2020 with the purposed to support students who love Japanese style game design to have more learning and practising opportunities at Taurus Global Studio – N&V Bridge Group. You can see how some the trainees in the program have experienced. What do you think about this program? If you have missed it then please stay tuned and update Taurus Global Studio's future training programs!
---