Taurus Global Studio – a member of N&V Bridge Group, is in charge of design project.
On 06/06/2020, Taurus Global Studio participated in "2020 Job Fair " which is an annual event held by the Duy Tan University for the past 14 years. This is also an occasion for Taurus Global Studio to meet graduating students and find out recruitment needs of the industry.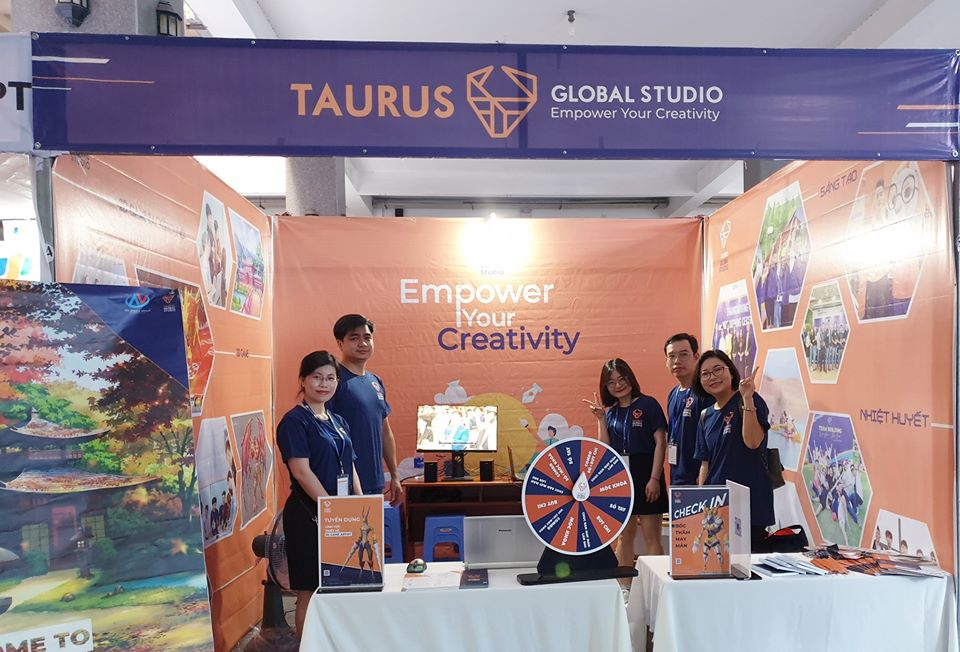 Ngày 06/06/2020 vừa qua, Taurus Global Studio đã góp mặt trong "Ngày hội việc làm JOB FAIR 2020" tại Trường Đại học Duy Tân, Đà Nẵng – một sự kiện được tổ chức thường niên trong suốt 14 năm qua của Đại Học Duy Tân. Đây cũng chính là cơ hội để gắn kết sinh viên sắp tốt nghiệp và nhu cầu tuyển dụng thực tế của các doanh nghiệp.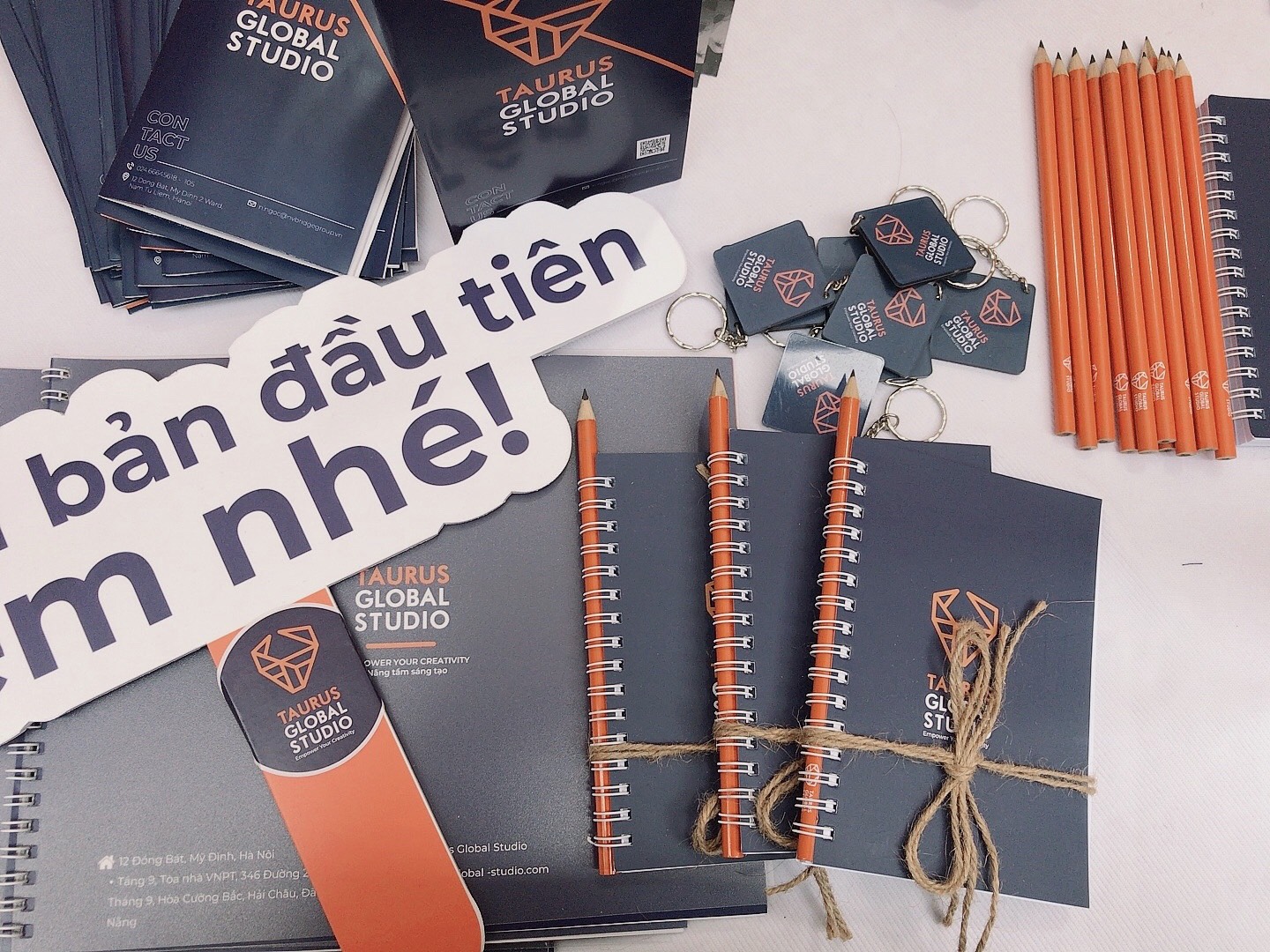 With the great recruitment demand and a team of young and enthusiastic staff, Taurus Globle studio believes that this is a ideal place for the students. Taurus brought a lot of attractive vacancies for students exiting the University: 3D Game, 2D Game Back Ground, Anime, Spine – 2D Animation … Many students turned in their CV and participated in direct interviews at the booth. The Taurus delegation also highly appreciated the quality of formation of the University in general and the quality of the student's CV in particular. For students yet not very clear about their career goals and directions, Taurus staff also offered free consultation at the booth which also attracted a large number of students to stop by. In addition, Taurusalso prepared fun games with gifts for the visiting students.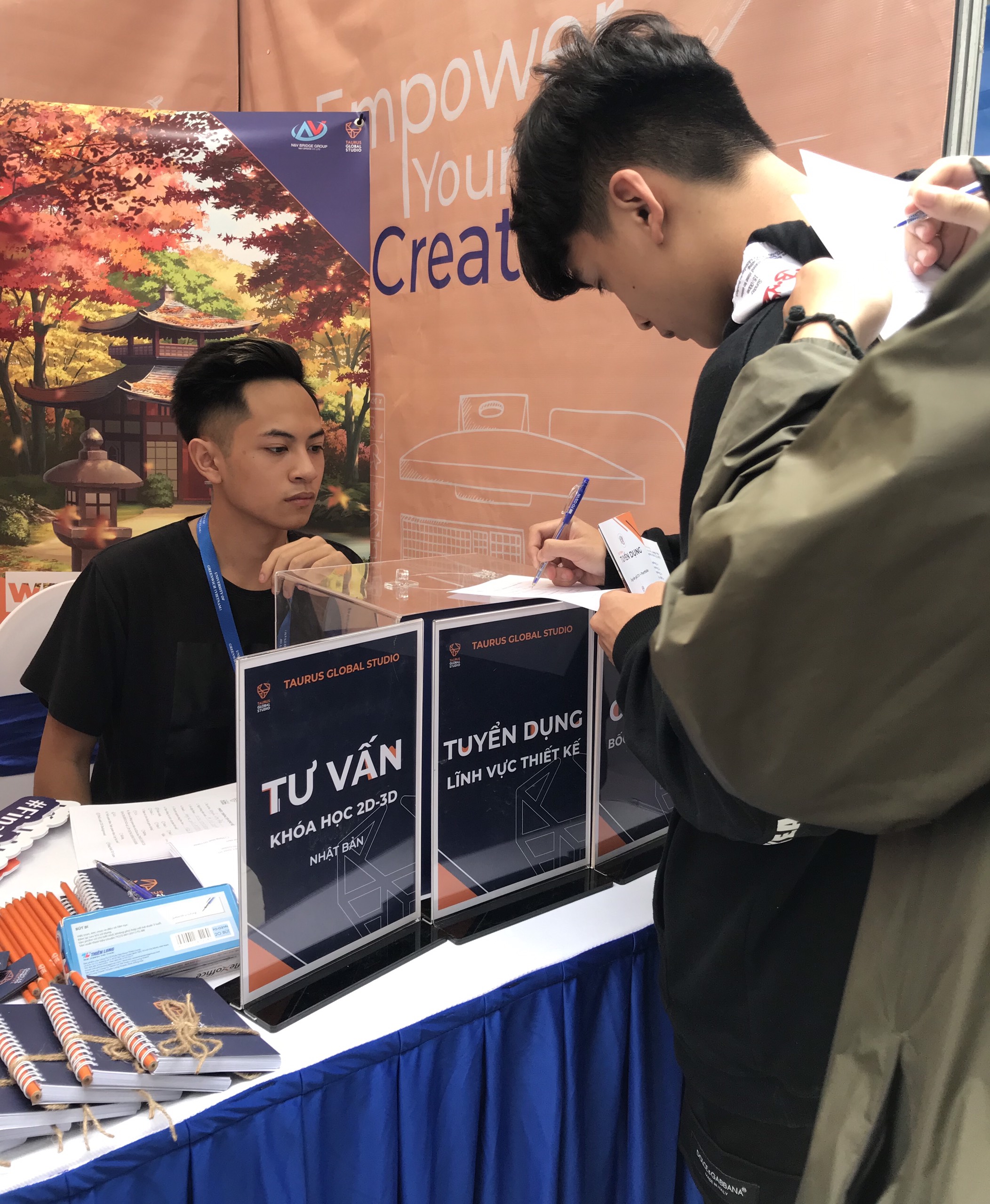 Thanks to Duy Tan University for maintaining and organizing this thoughtful event, this is not only a regular recruitment day but also a career counseling and guidance activity for students. At the same time, it is a bridge between students and businesses, helping the two sides to have more options and better connections.
---