On the afternoon of November 26, 2022, the online event jointly organized by Taurus Global Studio and Vietnam Japan University took place successfully, attracting the participation of more than 50 students of the school and universities. Japanese school affiliated with VJU.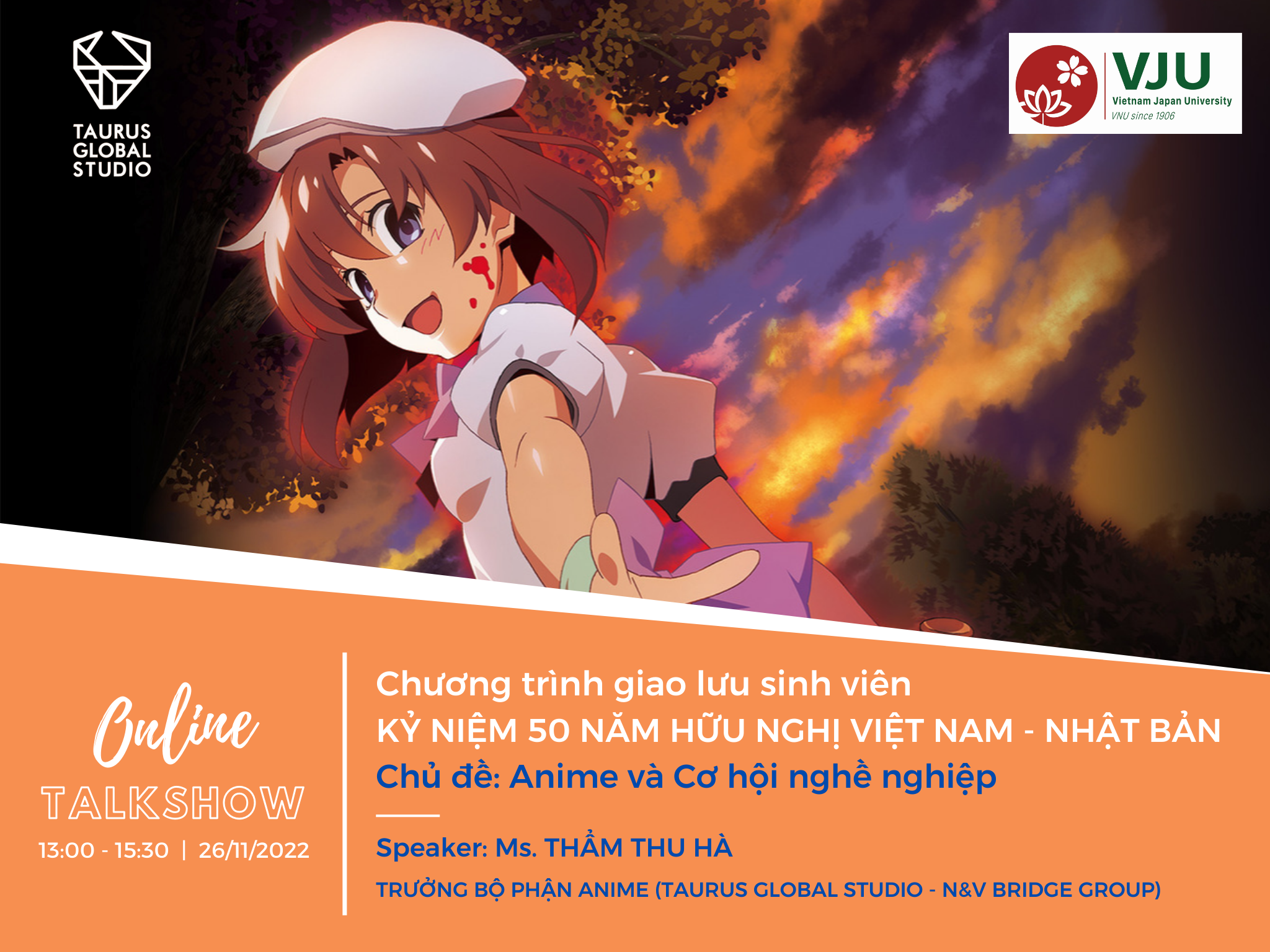 The program is an event to celebrate the 50th anniversary of the establishment of diplomatic relations between Vietnam and Japan of Vietnam Japan University, giving students the opportunity to listen to and discuss interesting topics around: Business Vietnam-Japan industry and the lives of permanent employees at the representative office; Vietnamese culture and society; Japanese popular culture (anime creation in Vietnam).
Ms. Tham Thu Ha (Head of Anime Department of N&V Bridge Group) – Taurus Global Studio's representative attended as one of three speakers accompanying the event.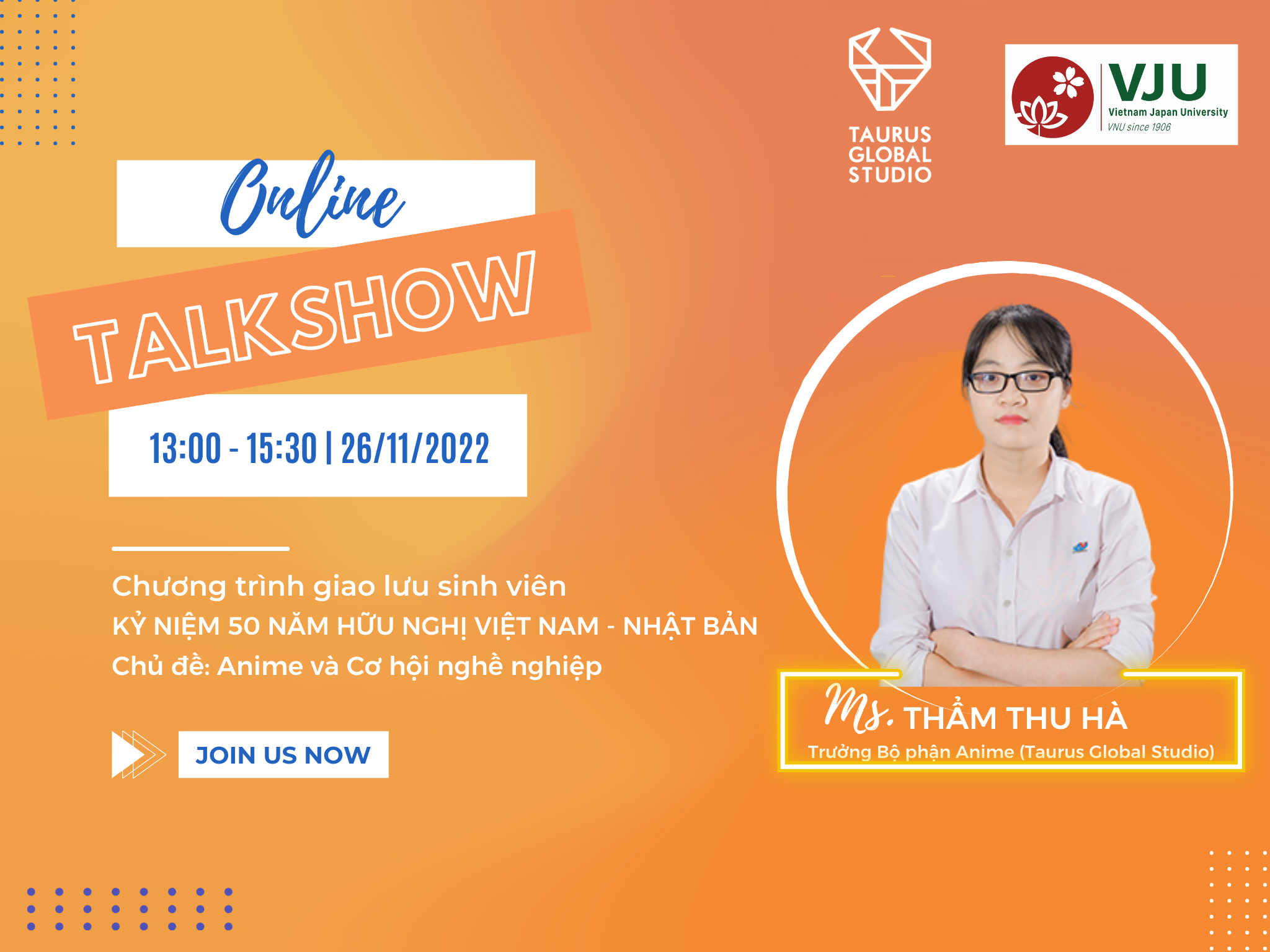 In the section about Japanese popular culture, Ms. Tham Thu Ha presented about Vietnam's Anime creative scene – the relationship with Japanese production companies, as well as specific work and processes. and mode at Taurus Global Studio.
Through the event talk show, Taurus Global Studio would like to thank the students for asking questions and paying special attention to the company's internship positions. We will contact you directly to cooperate in exchanging internships for students of Vietnam Japan University in the near future.
Let's take a look at some photos from the online event on November 26, 2022.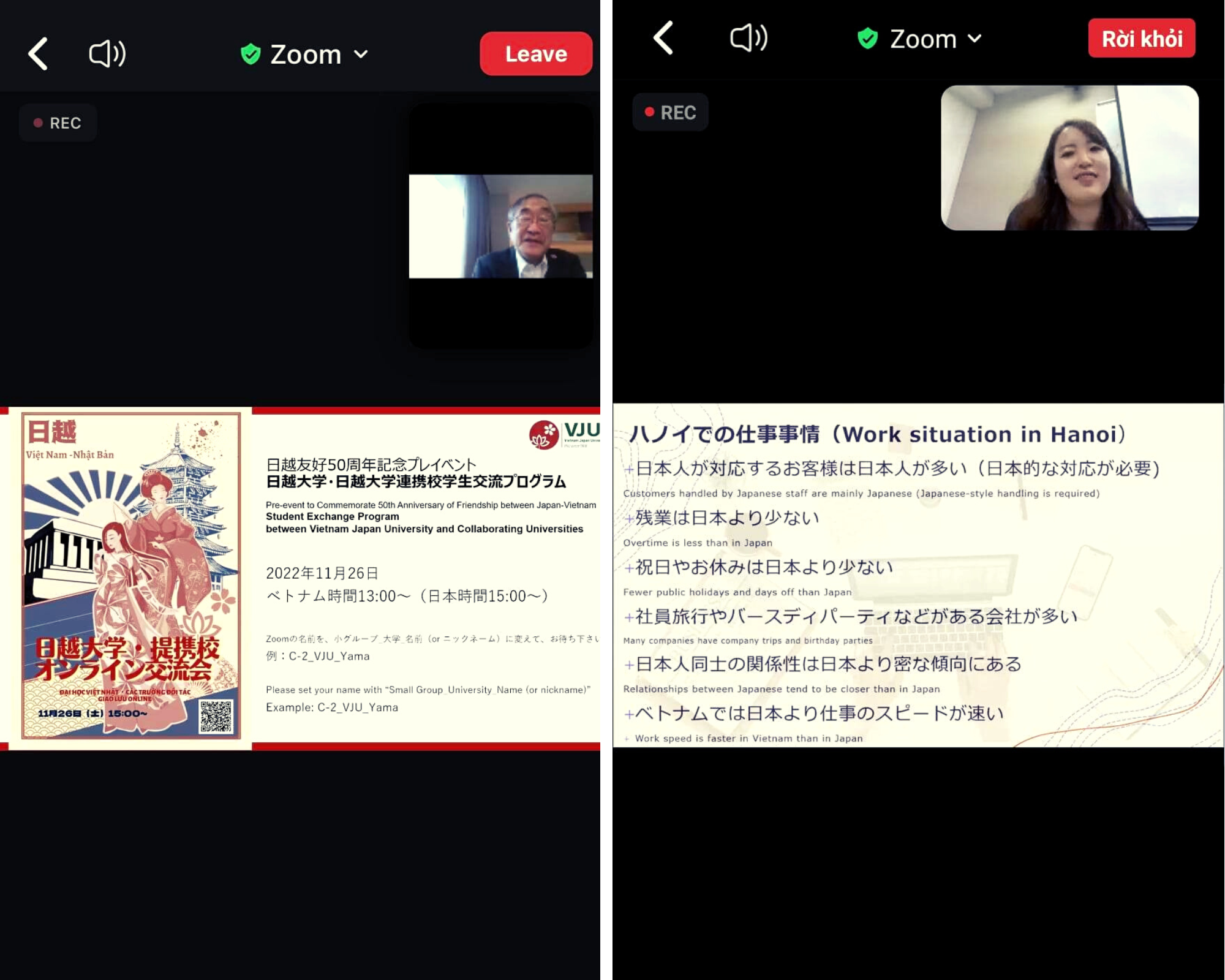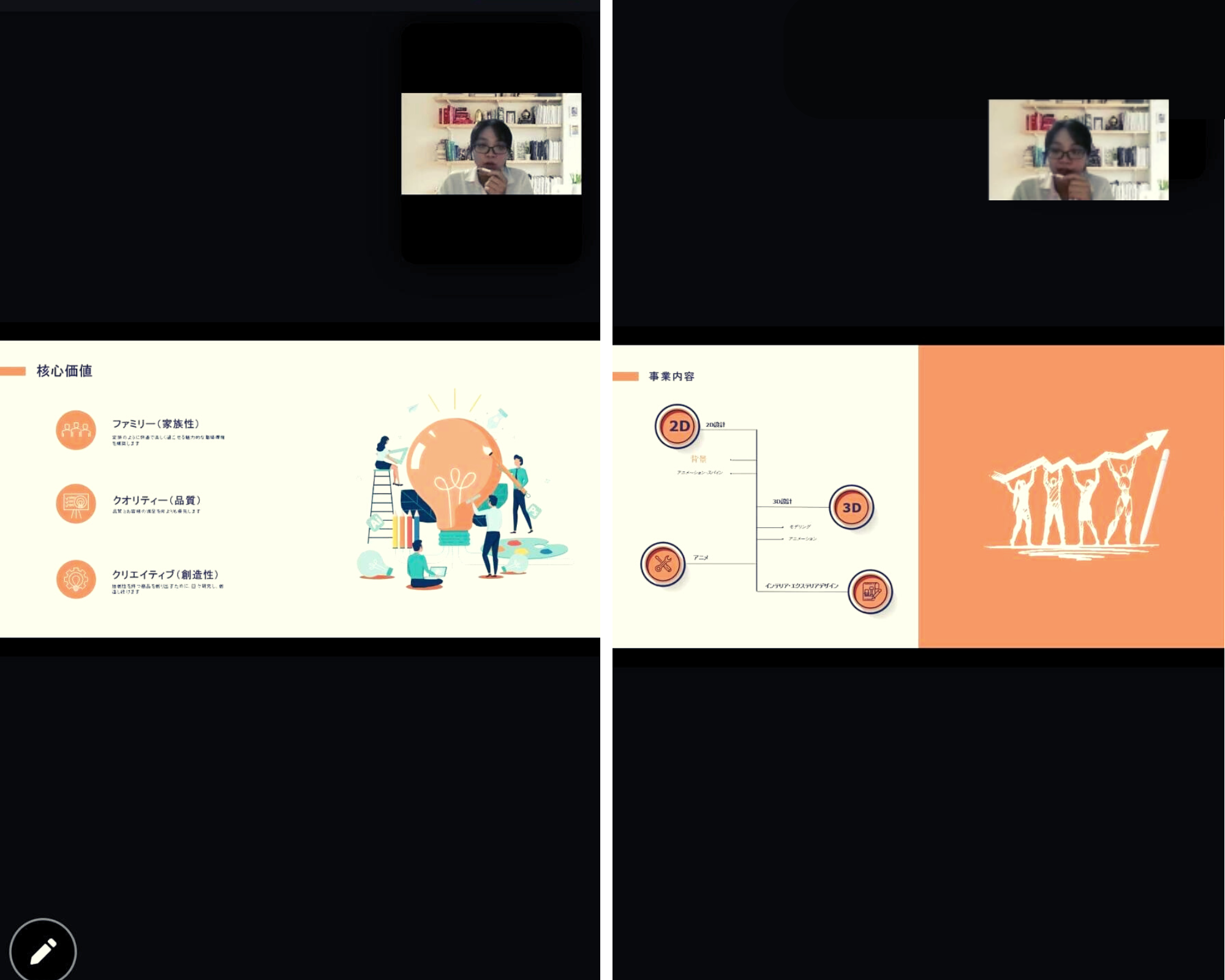 ---